Adult Orthodontics
in Bee Cave, Kyle, and Austin
At Boss Orthodontics, we know what it's like to be an adult in orthodontic treatment. Both Dr. ReAnn & Hunter Boss have had orthodontic treatment as adults- both braces and aligners. We understand that your goals are to get in and out of treatment as quickly and efficiently as possible. That's why we offer our adult patients several options, including self-ligating braces, clear aligners, and hybrid treatment.
Why as an Adult Would I Want Orthodontic Treatment?
Maybe you had braces as a teenager and have experienced some shifting or never had braces, but always wanted a beautiful and confident smile. We love working with our adult patients of all ages and their unique goals and lifestyle. We work with you to create an individualized plan that fits you best.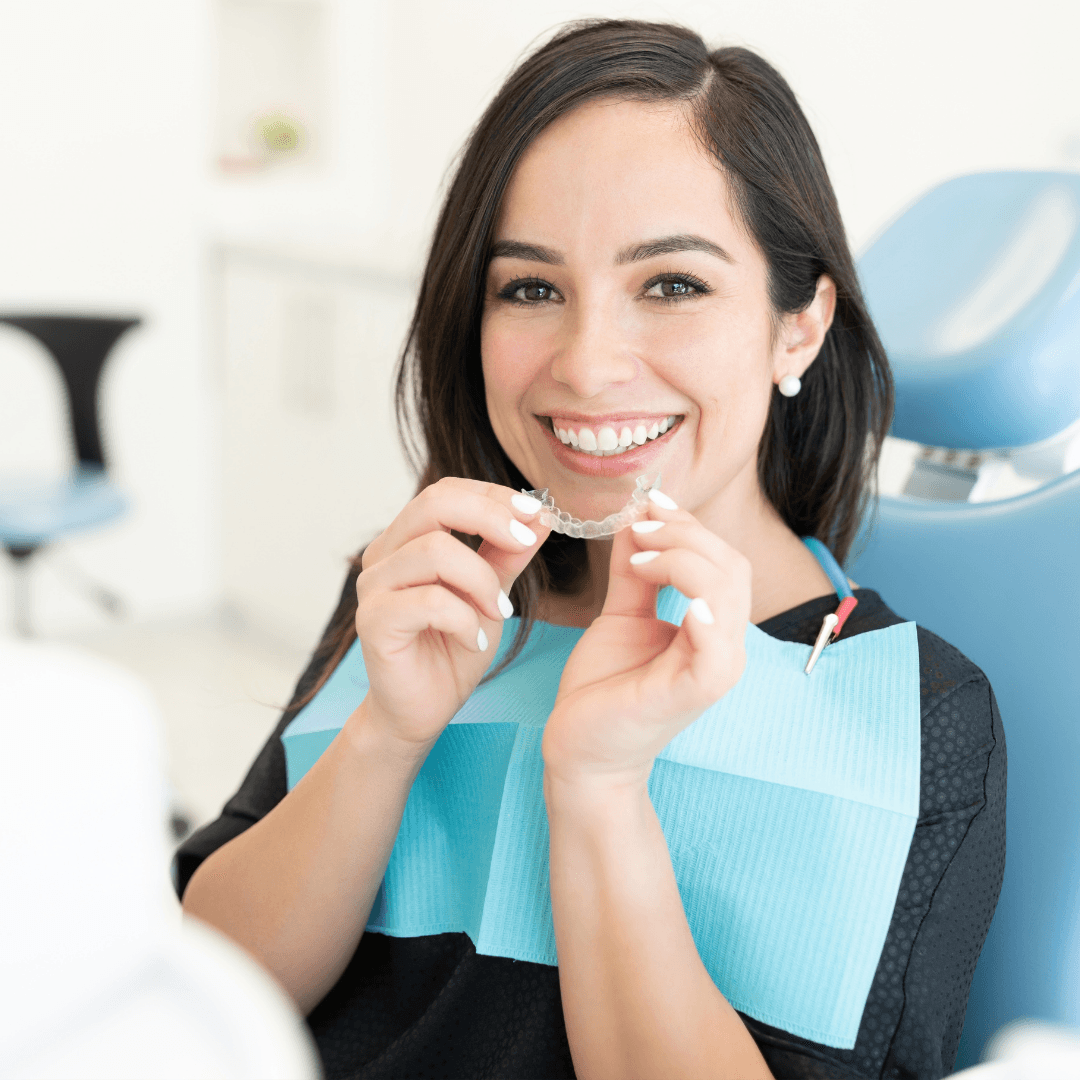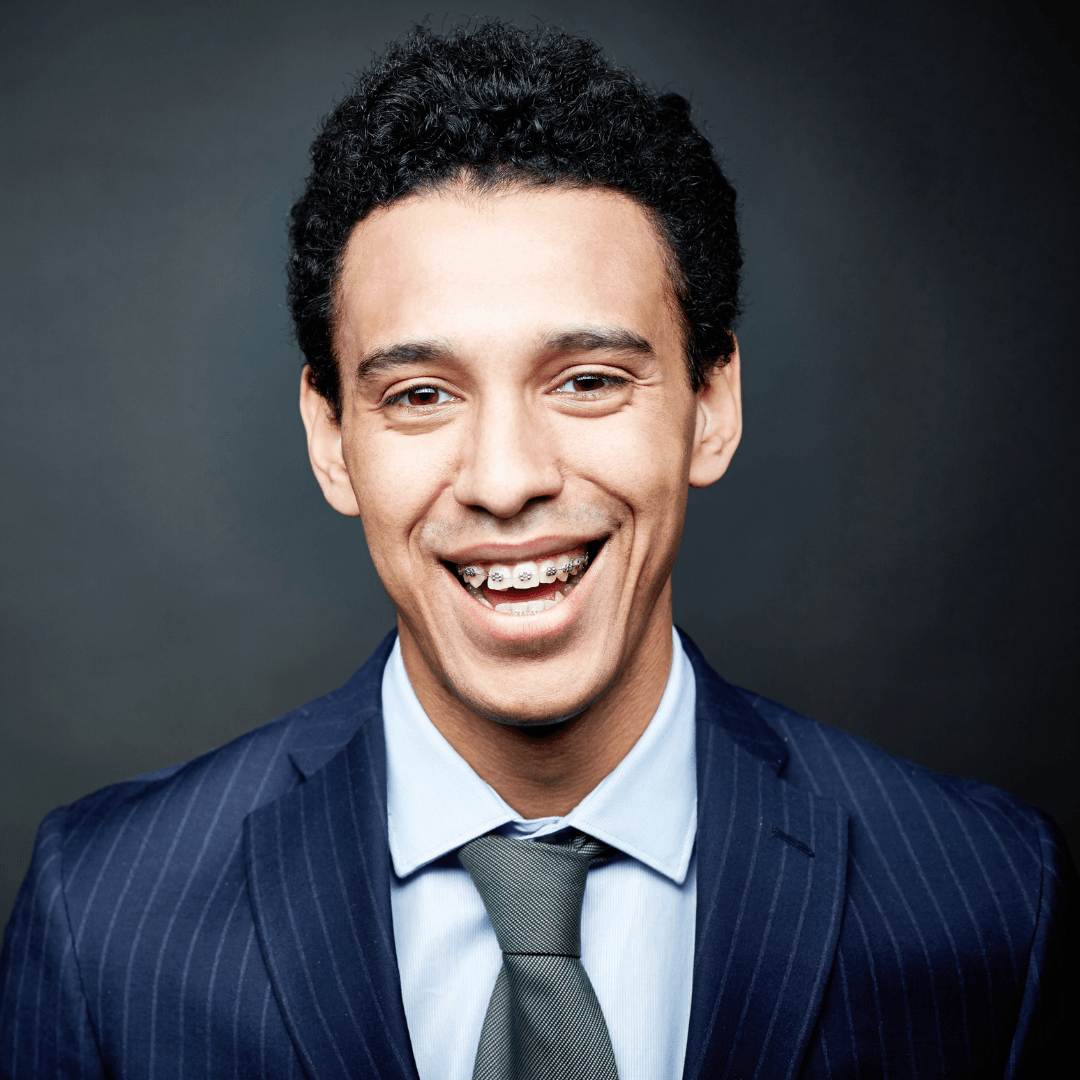 What Type of Orthodontic Treatment Is Best for You?
We know there are many options when it comes to straightening your teeth, which can make it difficult to know what is best. We will help guide and educate you on what types of treatment would be the best fit for you.
For example, work, social life, eating, and drinking habits may prevent you from successfully wearing your aligners for 22 hours a day. In these instances, aligners may not be the best option. Successful aligner treatment takes a highly regimented individual who is dedicated to the time-consuming task of brushing their teeth and aligners after every meal, snack, and non-clear beverage and still being able to wear them for 22 hours a day. For some people, this is too intrusive into their life and they prefer the more hands-off approach of self-ligating braces. 
What Are Common Adult Treatment Options?
Braces. Our high-tech wires continually apply gentle forces to the teeth and our high-tech self-ligating brackets gently tighten over time. This means you don't need to come in as often. We use 3D virtual software to plan treatment. This allows for precise bracket placement, moving the teeth to their final position from day one. Many times we are able to finish treatment in about half the traditional number of office visits.
Clear Aligners. More and more adults are opting for clear aligners. As you swap one set of aligners for the next, the teeth will gradually move into alignment. You must wear the aligners for a minimum of 22 hours each day, and only remove them to brush and floss, or to eat. For the right case, aligners allow you to achieve your BOSS SMILE without anyone having to know!
Hybrid Treatment. For many adults who desire quick and discreet orthodontics, hybrid treatment is ideal. It combines the best attributes of self-ligating braces and clear aligners. This involves using self-ligating braces for up to six months to rapidly unravel crowding, broaden the arch, improve smile arc, and do most of the heavy lifting. After the self-ligating braces work their magic, braces are removed, and we do the fine-tuning with our clear aligners. Hybrid treatment allows us to correct your teeth much faster than with just aligners alone.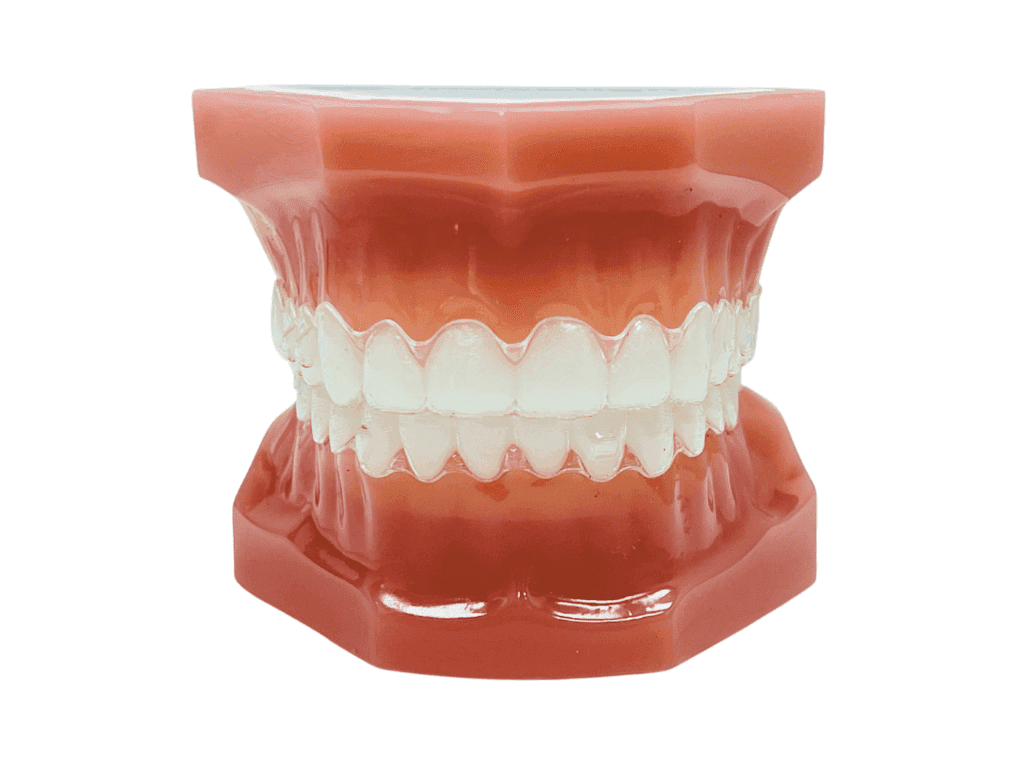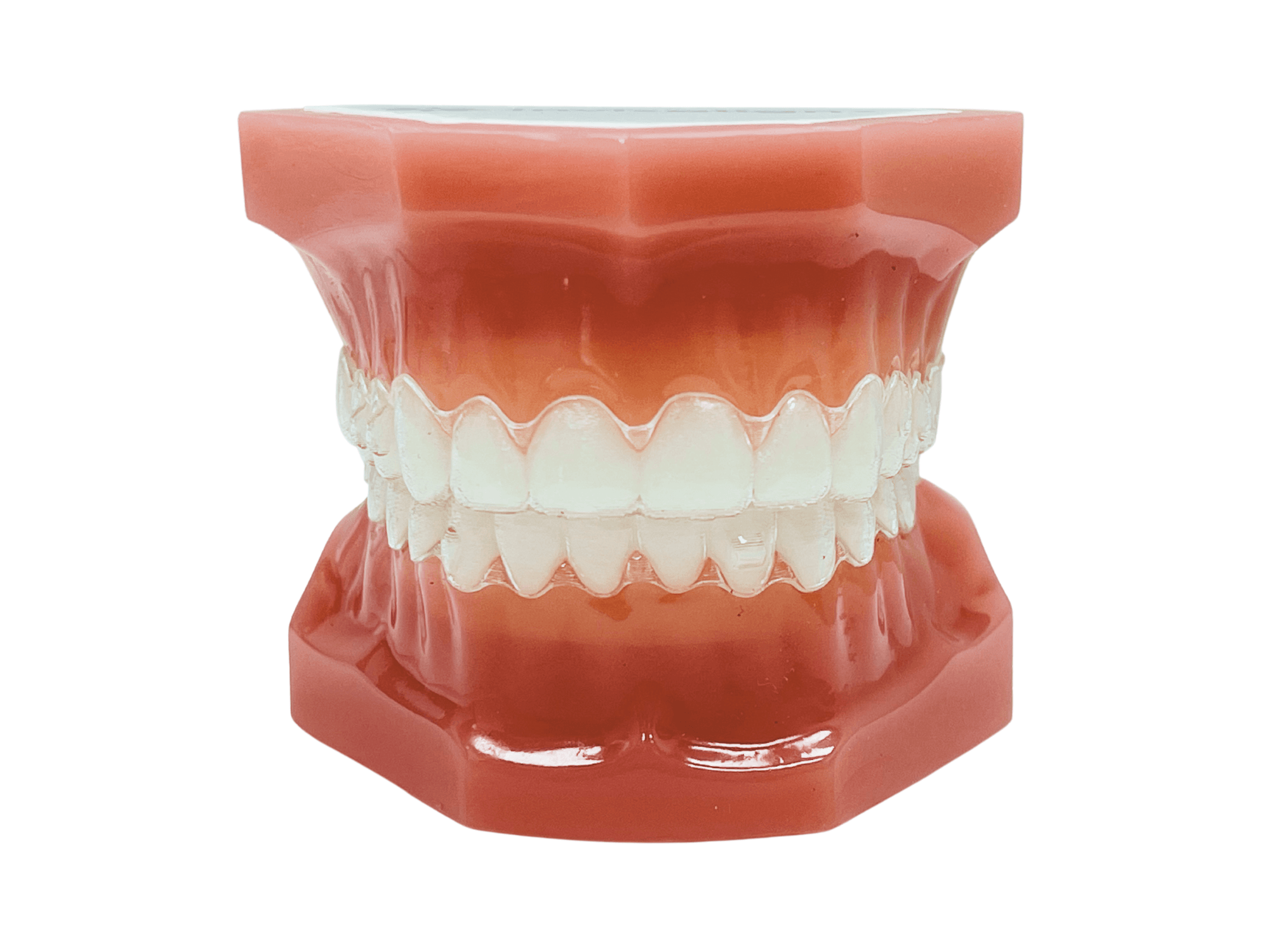 Invisalign / Clear Aligners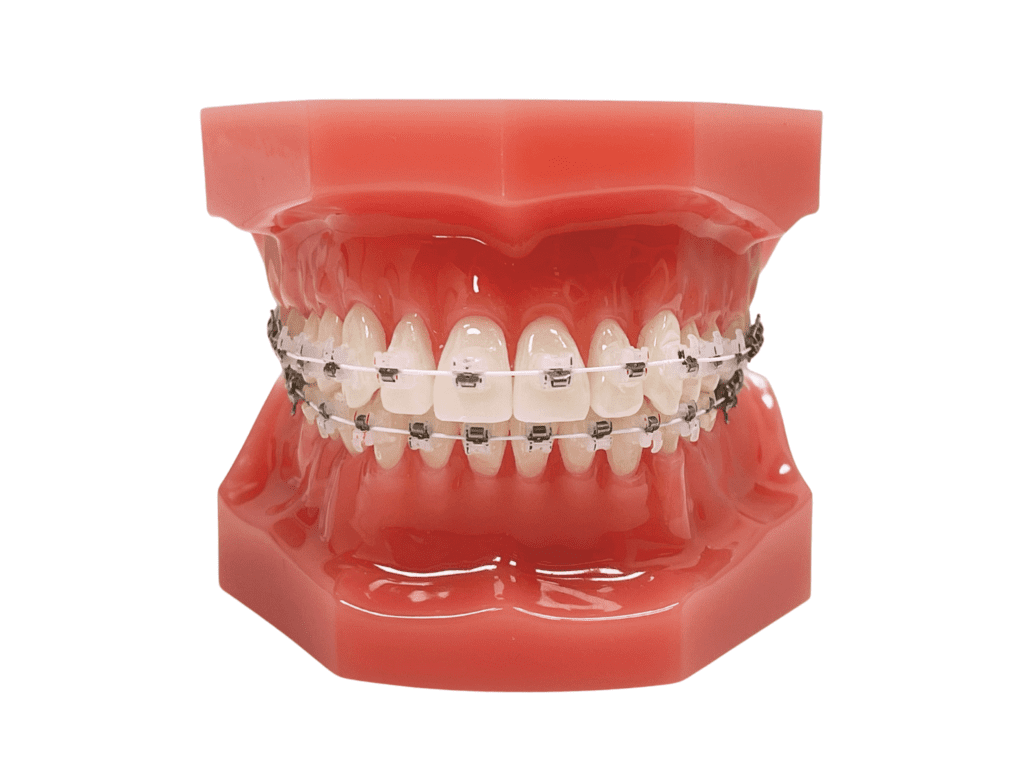 Clear Ceramic Brackets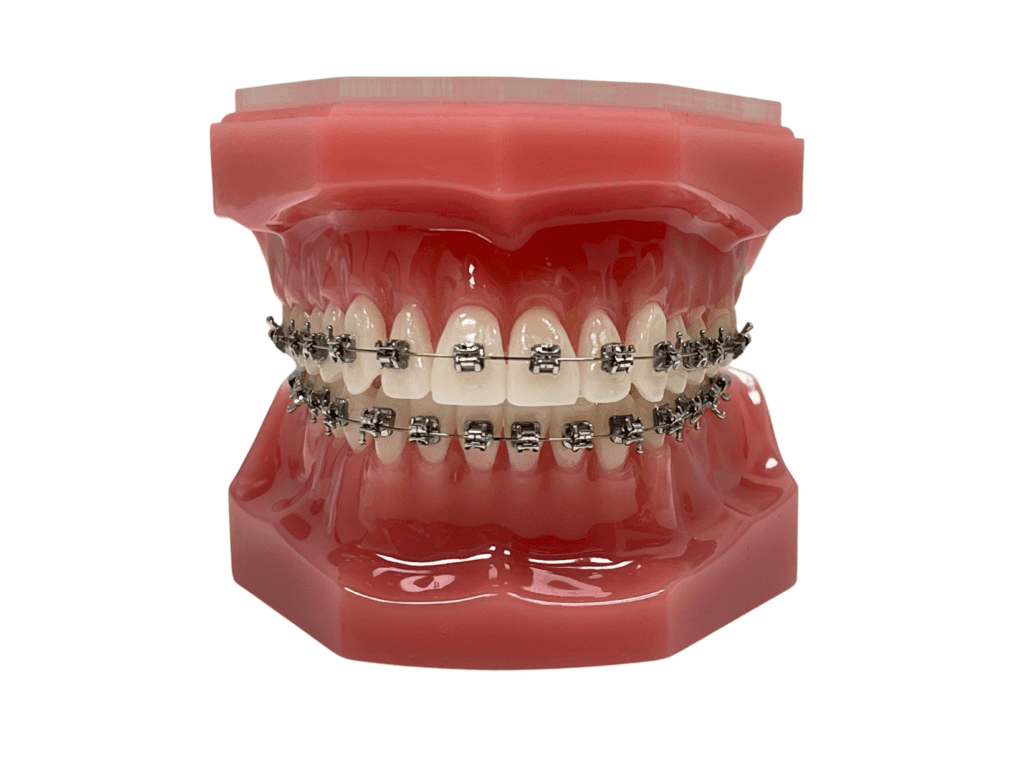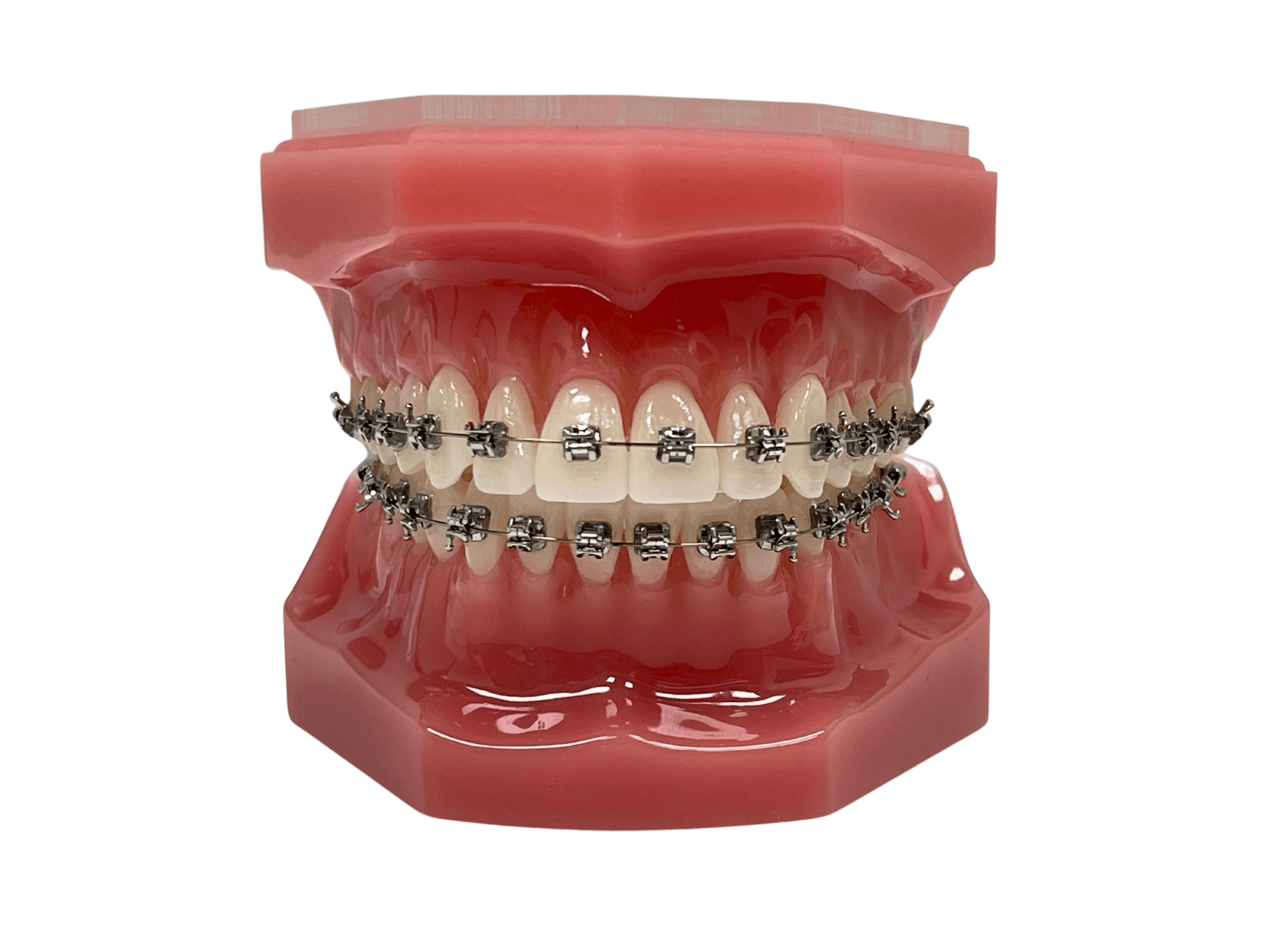 Self-Tightening Braces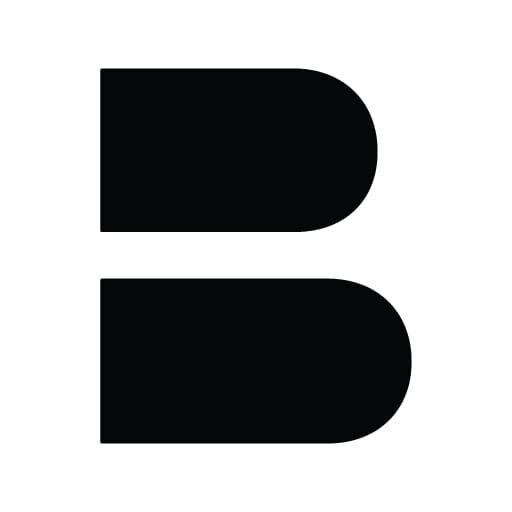 Adult Orthodontic Treatment Near Me
Contact Boss Orthodontics in Bee Cave, Kyle, and Austin TX, to learn more about our adult orthodontic treatments. Our highly trained and experienced team is committed to utilizing cutting-edge technology and techniques to create a smile you love.
SCHEDULE YOUR TRANSFORMATION TODAY!
Schedule Your Transformation
At Boss Orthodontics, we make it convenient to plan your first visit. Click the link to schedule your complimentary orthodontic consultation that fits your busy schedule. We can't wait to see you!