Meet the Doctors
Both Dr. Hunter and ReAnn Boss are board-certified orthodontists. The process to become an orthodontist takes 10-11 years. After completing an undergraduate degree, they spent 4 years in dental school to become dentists, and then they attended a highly competitive 30-month residency program in Orthodontics. In addition to being Orthodontists, they both practiced general dentistry for a combined 10 years. This gives them a unique ability to look at a case from both a specialist's and a general dentist's perspective, which allows them to better communicate with patients and their providers.
ReAnn Boss, DDS, MHA
Dr. ReAnn Boss is energetic and enthusiastic, with a passion for educating her patients.  Her years of experience practicing general and pediatric dentistry and teaching dentistry- make her an asset to her patients…working together to artistically create their own beautiful smile. 
Education
Dr. Boss is a Texas native. She grew up in North Dallas, graduating from Allen High School. She was the captain of the soccer team at the University of Texas at Dallas and graduated with a Bachelor of Science degree in Biology and a minor in Performing Arts. Dr. Boss graduated from Baylor College of Dentistry, now called the Texas A&M College of Dentistry, with a Doctor of Dental Surgery degree. She furthered her dental training by completing a one-year residency in Advanced Education in General Dentistry in the Air Force. Dr. Boss has an array of experience in general dentistry- including military service, private practice, pediatrics, and teaching dentistry as an Adjunct Professor at Baylor. After practicing for 7 years, she fulfilled her dream of going back to school to be an Orthodontist. Dr. Boss graduated with a Master's in Health Administration, and Certificate in Orthodontics from one of the top clinical programs in the country, at A.T. Still University- Arizona School of Dentistry and Oral Health.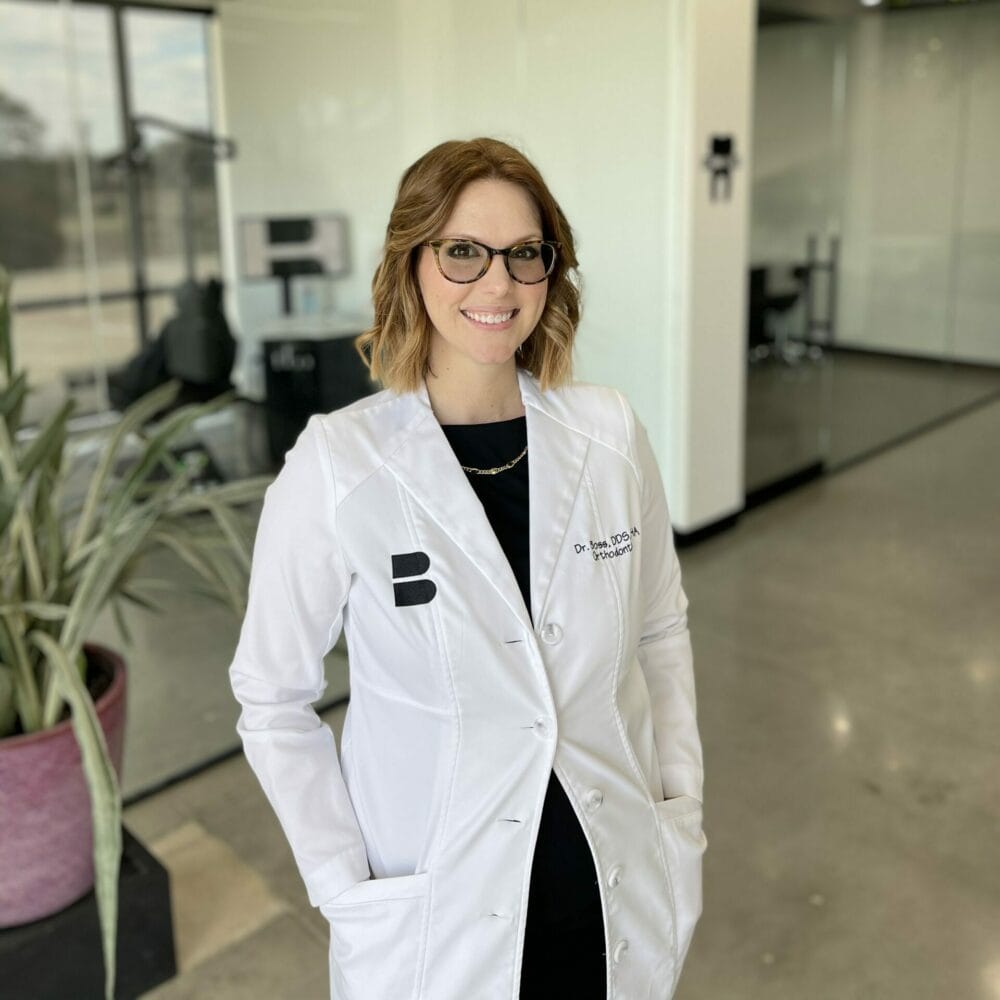 Military Service - USAF
After dental school, Dr. Boss served 5 years in the Air Force. Her military career took her around the world, mostly stationed at fighter bases and provided her with amazing experiences to serve as a leader in and out of the dental clinic. Dr. Boss was stationed in Northern California (Travis AFB), South Korea (Kunsan AB), Italy (Aviano AB) and Wichita Falls, TX (Sheppard AFB).
Outside the Office
Dr. Boss loves music, especially oldies and you'll often hear her humming or singing along to music in the office. She also loves cooking, hiking and spending time with her husband, son, and their 16 year-old cat, Zorro.
Awards
Resident of the Quarter x 2 – A.T. Still University
Clinical Dentist of the Year- Aviano AB
Company Grade Officer of the Quarter- Aviano Air Base
Company Grade Officer of the Year- Aviano Air Base
Publications
The Use of Premolar Extractions With Orthodontic Treatment Does Not Guarantee An Improved Eruption Potential of Third Molars. ReAnn Cornell, Jae Hyun Park. Journal of Evidence-Based Dental Practice 06/2018; 18(3). https://doi.org/10.1016/j.jebdp.2018.06.004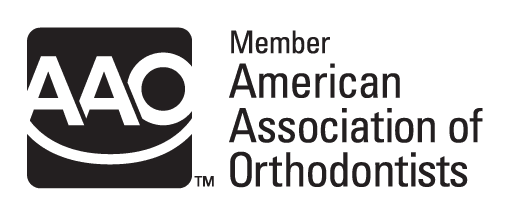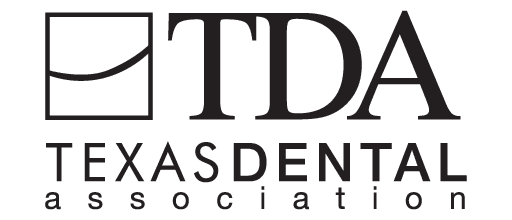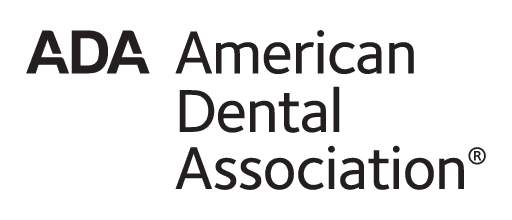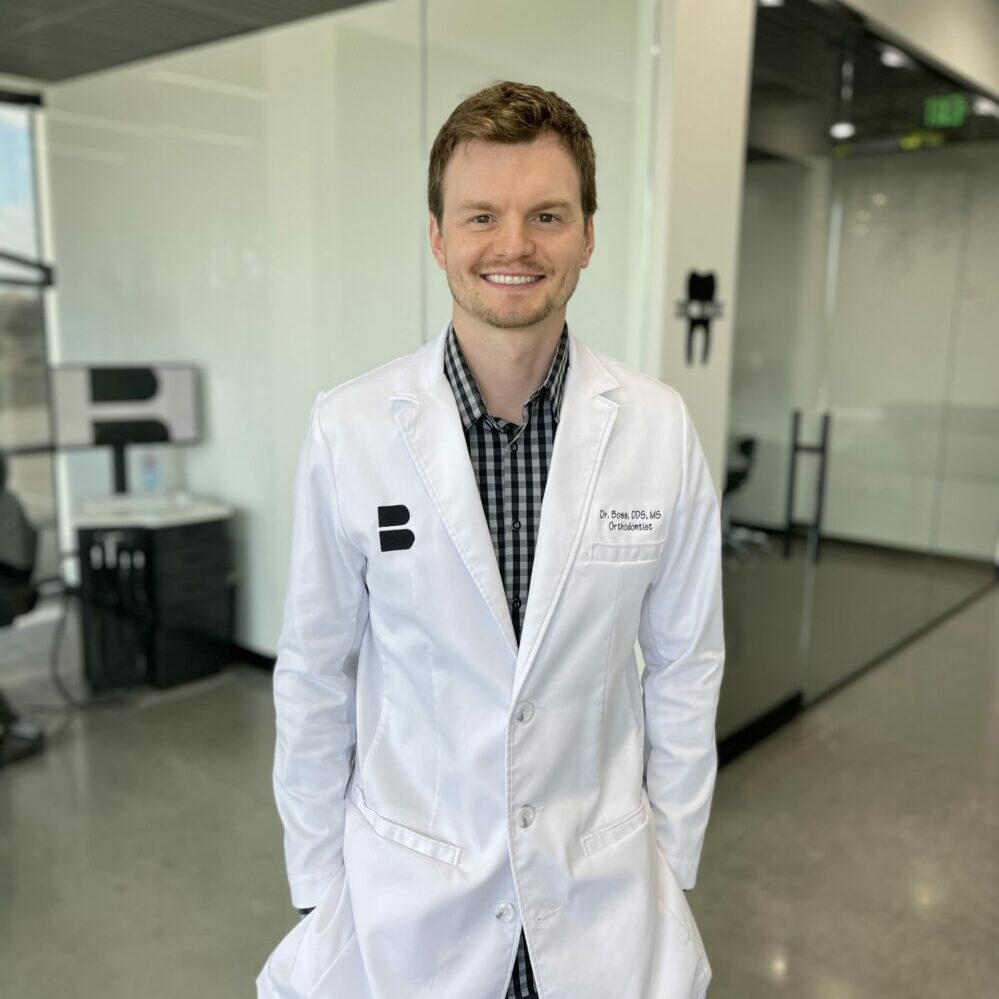 K. Hunter Boss, DDS, MS
Dr. Hunter Boss is a caring, skilled, and meticulous clinician.  He is passionate about communication and loves to explain complex treatment in an easy-to-understand way. Dr. Boss keeps his patients well-informed and educated about all facets of their treatment.
Education
Dr. Boss is from a small town, at the tip of the mitt, in Northern Michigan called Charlevoix the Beautiful. He grew up on the water, surrounded by Lake Michigan to the West and Lake Charlevoix to the East. Although he started as a Construction Management major, he quickly redirected his focus towards his passion for medicine and pursued a career in dentistry. He graduated with a Bachelor of Science degree in Human Biology from Michigan State University. He then went on to receive his Doctor of Dental Surgery degree from the University of Detroit Mercy School of Dentistry. During his dental school years, Dr. Boss knew he would further his education as a specialist, his engineering mind and drive led him to pursue orthodontics. Dr. Boss practiced general dentistry for 3 years before graduating from one of the top clinical programs in the country, with a Master of Science in Orthodontics and a Certificate in Orthodontics from A.T. Still University- Arizona School of Dentistry and Oral Health.
Outside the Office
Dr. Boss has a lot of hobbies. Among his favorites are- tinkering with architecture and design software, horticulture, house projects, saltwater fish, hiking with his wife, son, and most of all eating great food.
Publications
Mandibular micrognathia and vertical maxillary excess correction with combination LeFort 1 and inverted L osteotomies. American Journal of Orthodontics and Dentofacial Orthopedics. May 2020. Vol 157 Iss. 5 Page 704-714. https://doi.org/10.1016/j.ajodo.2019.02.021
Heritability of teeth angulation and inclination in patients with overt malocclusion. International Orthodontics. 2019. Vol 17 Iss. 3 Page 529-537. https://doi.org/10.1016/j.ortho.2019.06.013
Does the Use of Cone Beam CT for the Removal of Wisdom teeth Change the Surgical Approach Compared with Panoramic Radiography? Journal of Oral Maxillofacial Surgery. Aug 2015. 75(9)e12. https://doi.org/10.1016/j.joms.2015.06.019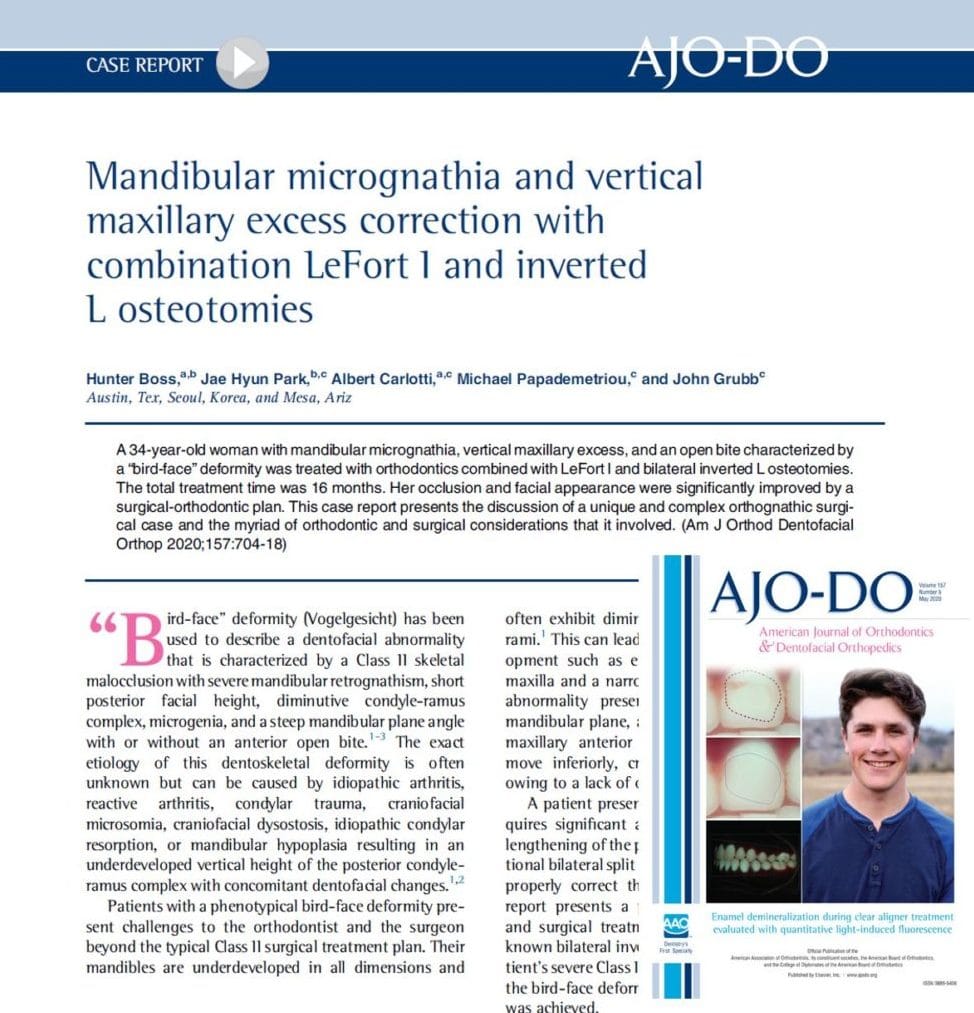 Schedule Your Transformation
At Boss Orthodontics, we make it convenient to plan your visit. Click the link to schedule your free consultation. We can't wait to meet you!